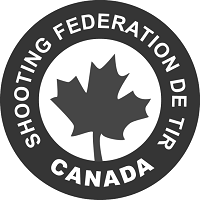 Shooting Federation of Canada
Online membership management platform
Hitting multiple organizational targets with rollout of new member portal and public website.
Client
About SFC
The Shooting Federation of Canada is the national sport body that governs organized, recreational and competitive target shooting in and for Canada.
Details
Industry: NGO, Sports
Services: Product development, Integrated team
Technologies: PHP, Symfony, JavaScript, MySQL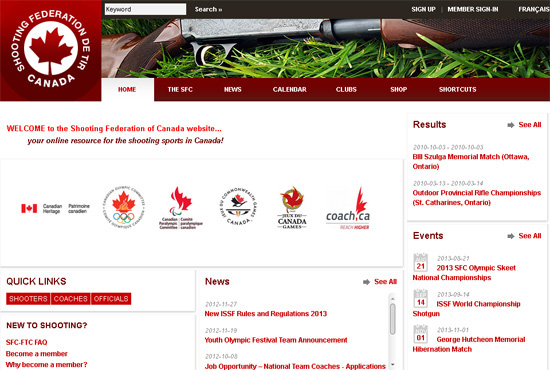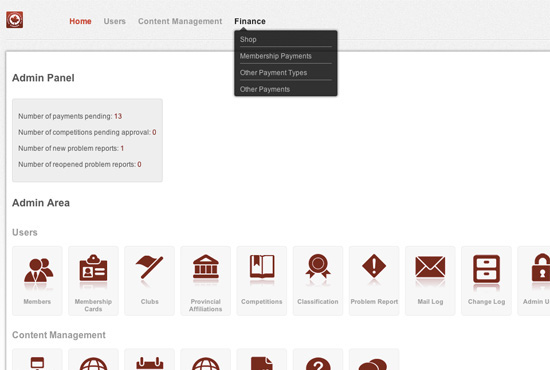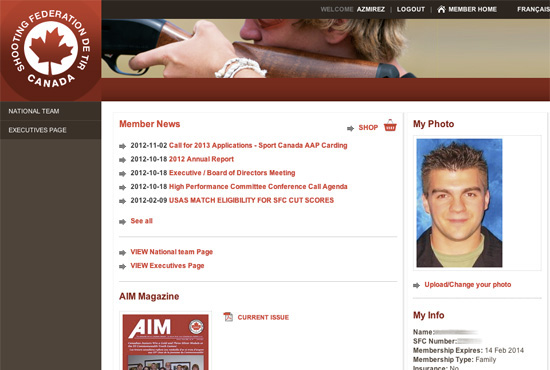 Challenge
Lack of online management resource
Faced with the growing popularity of the association, SFC needed to reinvent their online strategy. The organization faced multiple challenges managing their membership program, competitions, and online sales.
Solution
Unified web platform
As a strategic partner, Netpulsion worked closely with the SFC to develop an effective member portal, fully integrated into the public website with related administration and reporting tools — all running on a common platform from a unified data store. This vastly improved the online experience of members and the efficiency of their administrative staff while increase revenue from membership fees and web store sales.
Result

75% efficiency

gains as two full-time worth of administrative tasks reduced to one half-the time.

Result

20% revenue

increase from member fees with improved membership renewal process.

Result

Secure & integrated

new system brought organization in compliance with the privacy requirements and removed the need for manual data transfer.
What our clients have to say
"Netpulsion helped SFC transform its data collection, processing and sharing … saving significant amount of personnel hours. Furthermore, back-end system provides easy and complete access to all of SFC's managed data from a single interface, helping day to day operation both to SFC's office staff and volunteers."

Asmir Arifovic, President, SFC